Cambria Business Hall of Fame announces four laureates to be inducted in April
JOHNSTOWN, Pa. – Honorees for 2022 have been named to the Greater Johnstown-Cambria County Business Hall of Fame.
Slated to be inducted at the Hall of Fame's 30th annual dinner are David R. Davis, Michael B. Smith and Elmer C. Laslo.
Additionally, Pauline H.L. Gordon is a posthumous honoree.
"I think this is the best slate we've had for the business Hall of Fame," said Samuel J. Catanese, leading partner of the Catanese Group and chairman of the 2022 Greater Johnstown-Cambria County Business Hall of Fame.
Co-sponsored by the Cambria Regional Chamber of Commerce and Junior Achievement of Western Pennsylvania, the hall of fame was established in 1992 to honor local business leaders past and present who have made significant contributions to the economic and civic well-being of the region.
Honorees must be area natives or have made outstanding and enduring contributions to the area. They must also no longer be active in business or be 65 years of age. They are nominated by area businesspeople.
The 2022 honorees:
• Davis is a retired business leader with more than 37 years of experience in the healthcare and information technology industries.
He retired in 2018 as chief financial officer for Enterprise Ventures Corp., a for-profit company of Concurrent Technoligies Corp.
"With my career, one of the things my parents taught me early in life was that everything we have comes from God," he said. "Two things came from that – never take yourself too seriously, and always give back to the community."
He has served on boards for Girl Scouts Western Pennsylvania, Laurel View Village, the University of Pittsburgh at Johnstown and the Crichton Rehabilitation Center advisory board – and has also worked with United Methodist Disaster Services and a local food pantry.
"I love this community," he said. "I was born and raised here. I wanted to use my talent and time to develop my career as best I could and stay local, close to family, raise my family here and it worked out very well."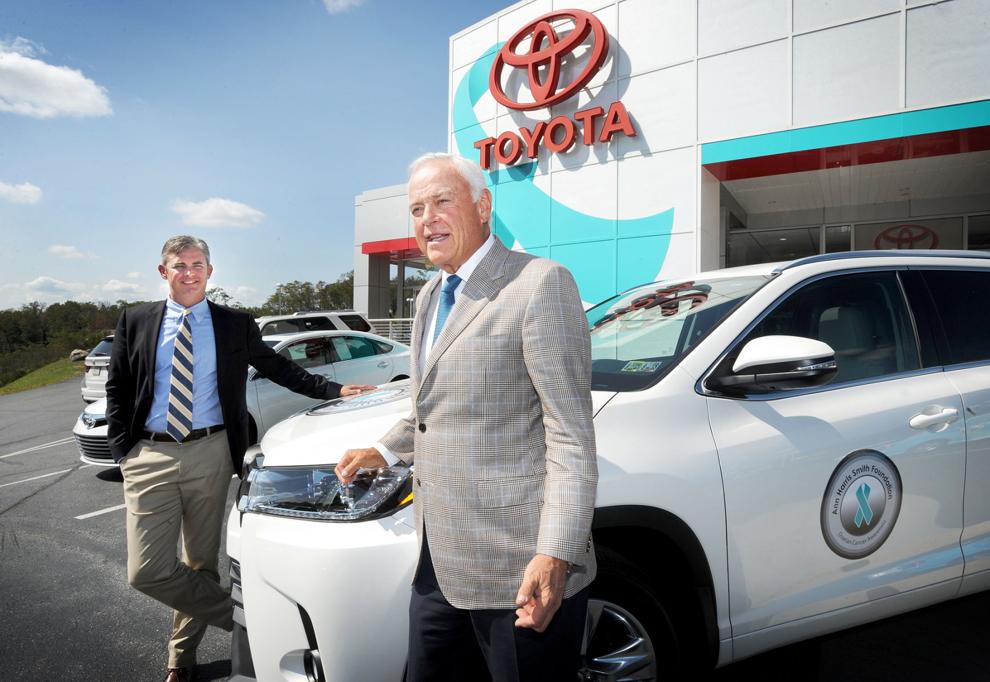 • Smith is the chairman of the board of Laurel Motors Holding Co. He's been honored with Time Magazine's Quality Dealer award.
"I was really blessed to have a team of amazing people now led by my son (Matt Smith)," he said. "We are a very employee-driven company, and we talk constantly about giving back to this phenomenal community that has been so good to all of us."
Smith's community service includes serving as chairman of United Way of the Laurel Highlands and as a past trustee of Conemaugh Memorial Medical Center.
"One thing I've always loved about Johnstown and about raising my children in Johnstown was that you really get a chance to do a lot of things if you are so driven," he said. "And there were just so many great leaders who have come before us. It's a great honor to win this award."
Smith's family and Laurel Motors established the Ann Harris Smith Foundation in honor of Smith's late wife to raise funds to combat ovarian cancer and promote awareness about early detection and treatment.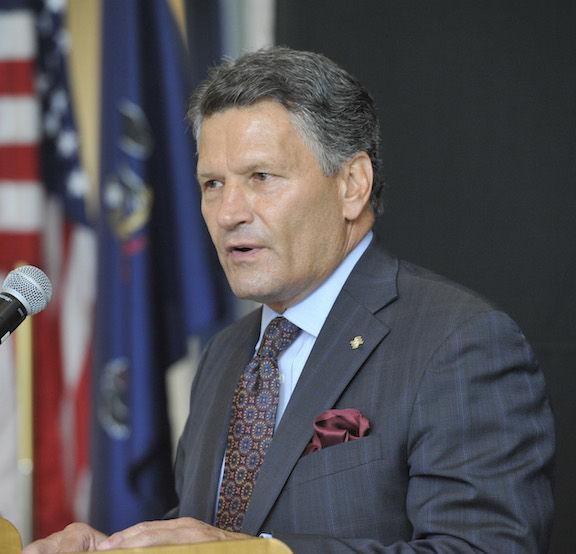 • Laslo retired as president and CEO of 1st Summit Bank in 2020 after 43 years running the bank.
During his tenure, 1st Summit grew from $17 million in assets and three offices to $1.1 billion and 12 banking offices with more than 200 employees.
In his retirement, Laslo serves on boards of the Johnstown Area Heritage Association, the Community Arts Center of Cambria County, Conemaugh Memorial Medical Center and Vision Together 2025.
"Being a banker, it speaks for itself that you have to be able to participate. You have to be able to give back," he said. "The more you give, the more you will receive. All of our professionals devote a lot of their time in helping to improve the quality of life in the Johnstown region."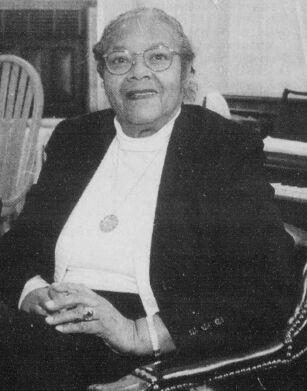 • Posthumous honors at the 2022 dinner will go to Gordon, an early trailblazer in mortuary science.
She established the Gordon Mortuary in Johnstown in 1946 and was the first female mortician in Cambria County.
She operated her mortuary for more than 55 years.
Gordon was also was appointed alderman for Johnstown's 4th Ward, served as a traffic court magistrate and tax assessor and was a lifetime member of the NAACP.
She died at age 83 in 2003.
Johnstown NAACP President Alan Cashaw said Gordon has left behind an impressive legacy.
"Fifty-five years (open for business) in Johnstown," he said. "If you look at the number of African-American businesses in Johnstown, they didn't last this long. So, 55 years is impressive, and she was a single Black woman. She had a lot of strength in character to do what she did in the area."
The awards dinner will be held Friday, April 29 at Ace's starting with a reception at 6:15 p.m. followed by a dinner at 7.
For more information, contact the Cambria Regional Chamber of Commerce at 814-536-5107.
Source: https://www.tribdem.com/news/cambria-business-hall-of-fame-announces-four-laureates-to-be-inducted-in-april/article_a057dd8e-8a96-11ec-b137-638aa21edfcf.html
We use cookies to provide you a personalized experience. How we do this is by analyzing user behavior on our site and sharing data with our advertising and analytics partners. You consent to our cookie policy if you continue to use this website.